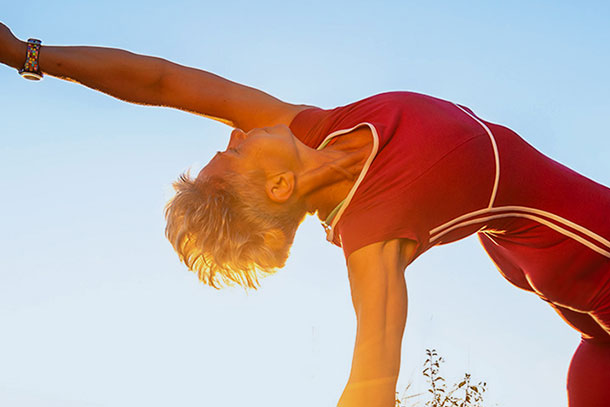 Caring for aging joints
By Sharn Roberts,
Nov 16, 2022
A lifetime of moving can take a toll on your joints and cartilage – the flexible tissue that cushions your joints and reduces the friction caused by movement.
Your hips, knees, shoulders, spine and other joints have all been moving with you through life, year after year, decade after decade.
Wear and tear comes with aging, which can also cause your joints to feel increasingly stiff and tired.
But life doesn't have to grind to a halt as you get older.
There are simple lifestyle changes you can make today to keep hold of your mobility and joint health.
Step 1: Keep moving
That's right, moving often is the key to moving well.
You're never too old to exercise. Even if you are already feeling a level of discomfort, exercise is one of the most important steps you can take for good joint health and mobility.
It can relieve stiffness, reduce fatigue and keep your joints moving freely and in comfort.
"Exercise is one of the most important steps you can take for good joint health and mobility."
Choose low-impact exercises such as walking, cycling and swimming to minimize stress on your joints.
Gentle yoga, tai chi or Pilates are also good options that can help you improve balance, posture and flexibility.
Try to work your way up to 150 minutes of moderately intense exercise per week. To achieve this, aim to do 30 minutes five times a week. Split the time into smaller blocks if it's easier on your joints.
We all know exercise can be hard to stick to. If you find something you enjoy doing, you will be more likely to stay motivated.
Work with a doctor or trainer to develop a personalized exercise program for the best results.

Step 2: Eat well
Nutrition goes hand in hand with healthy bones and joints.
Eating a balanced diet with fresh fruits, vegetables, whole grains, legumes, nuts and lean proteins is important to help keep your body strong and healthy and for overall health.
Foods including fatty fish, leafy greens and nuts and seeds are particularly beneficial for your vulnerable joints.1
The Pros of ProJoint Plus
Contains glucosamine and chondroitin, which are essential for healthy cartilage and joints.
Contains herbal extracts that support joint health, including turmeric.
Supports healthy joint mobility to keep you moving.
Join the thousands of Americans experiencing the benefits of VitaPost ProJoint Plus today.
Step 3: Add a supplement
A supplement is a good way to provide extra nutritional support to your joints.
Glucosamine, chondroitin, MSM and Boswellia are some of the key ingredients shown to support joint health, but most of them are not found in the foods you consume.2, 3, 4
One of the most commonly used ingredients for supplementing joint health is glucosamine sulfate, which is a natural compound the body uses to build and repair cartilage.
Chondroitin sulfate is often paired with glucosamine in supplements. It is responsible for the resistance and elasticity of healthy cartilage.2
MSM, or methylsulfonylmethane, is a great source of sulfur for your connective tissue. The micronutrient has a broad range of benefits, including providing joint support.3
And Boswellia is an herbal extract from the resin of the Boswellia serrata tree. It is used in traditional Indian wellness practices, and modern science suggests it can support joint mobility.4
Because these nutrients aren't found in the foods you eat – or are only found in small amounts – a joint health supplement is a great way to make sure your joints are getting the support they need.

It's time to make a move
Even getting off the couch or picking up your grandchildren can become a struggle as you age.
"Make a move now so your joints can keep up with you and all the things you want to do in life."
The range of movement you had a decade or two ago may not be the same as today. But exercise, good nutrition and a targeted joint formula are three big steps in maintaining your joint health and mobility.
Make a move now so your joints can keep up with you and all the things you want to do in life.
A simple solution
VitaPost ProJoint Plus is a premium joint support supplement with key ingredients shown to support joint health.
It contains 1500mg of glucosamine per serving as well as chondroitin, MSM and Boswellia. The dietary supplement can help you gain the benefits from these beneficial ingredients that are not often found in the foods we eat.
VitaPost's ProJoint Plus makes it easy to provide your joints and cartilage with extra nutritional support. Taking the supplement daily is a way to be proactive in looking after your joints, cartilage and joint mobility.
VitaPost supplements are made in an FDA-registered facility in the USA and are third-party tested so you can be sure of their content and quality.
If you are ready to make a move to support your joints, you can buy ProJoint Plus here. here.
Related Posts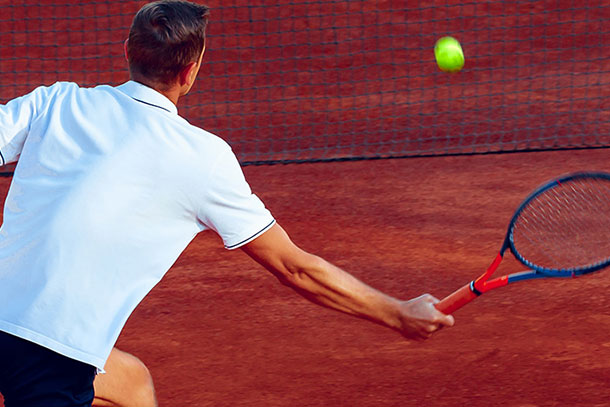 By Esala Wierzbicki-Saxby,
Nov 15, 2022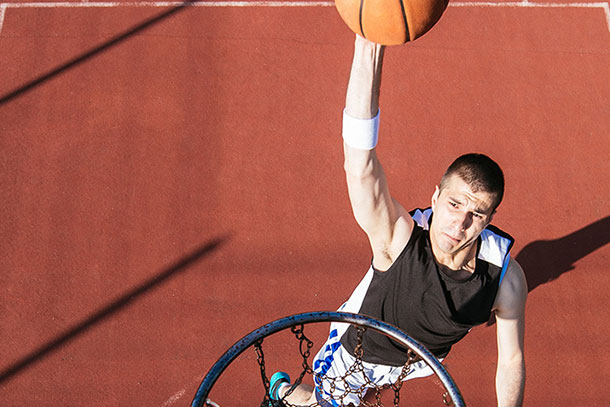 By Esala Wierzbicki-Saxby,
Sep 08, 2022